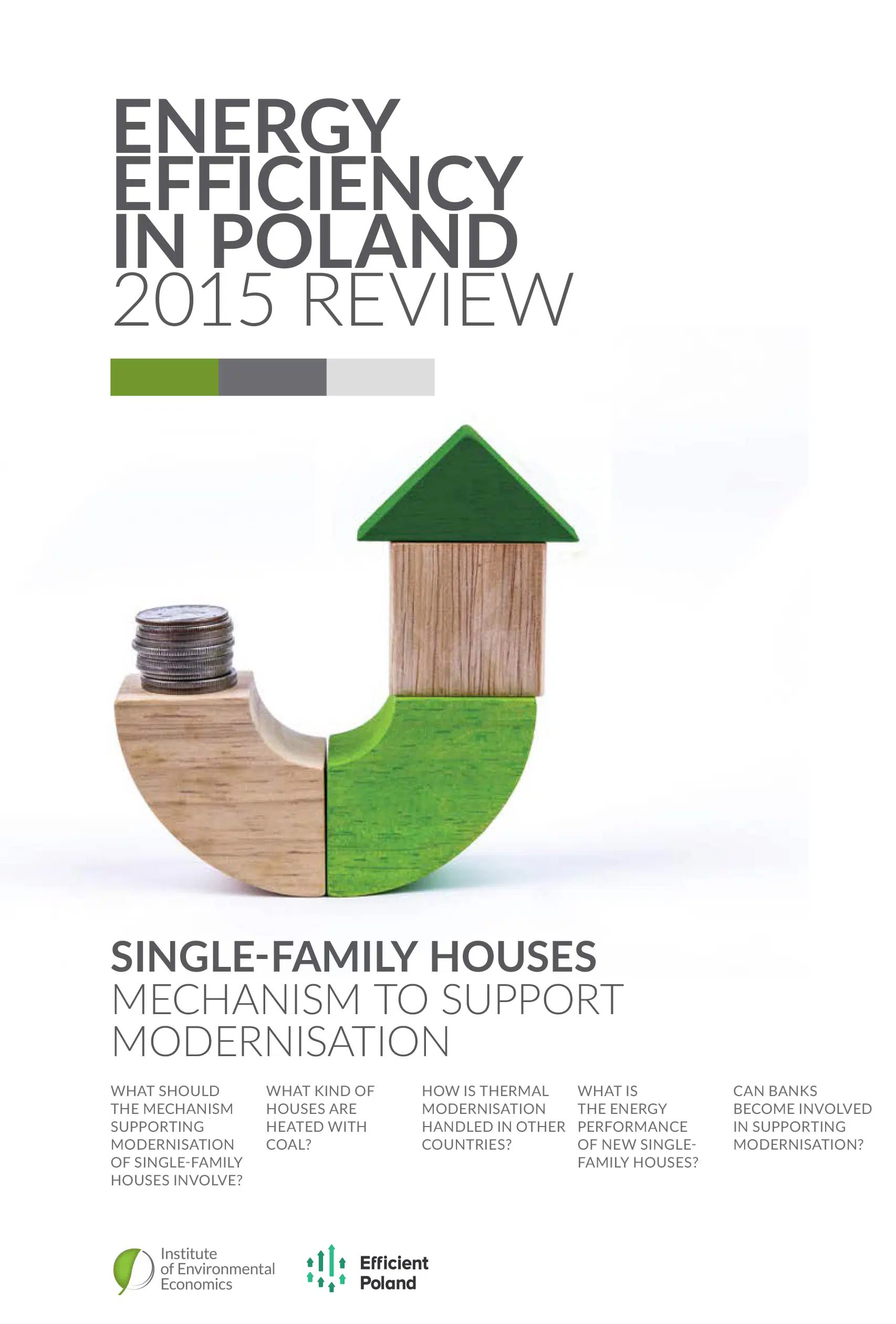 Energy Efficiency in Poland 2015 review
There are several important reasons behind our interest in single-family buildings. More than half of Poles live in single-family buildings, which makes this sector worthwhile to have a closer look at. According to our research, a great majority of single-family houses are either not insulated at all or the insulation layer applied is insufficient. The 2015 Review includes among other things: a unique report examining energy performance of single-family houses heated by means of coal-fired boilers, the latest research on energy consumption in new buildings in Poland, an analysis of barriers for modernization of single-family houses and a review of expert opinions on the desired structure of an instrument supporting energy efficiency in single-family houses.
Powyższa publikacje jest dostępna na licencji Creative Commons Uznanie autorstwa 4.0 Międzynarodowe.